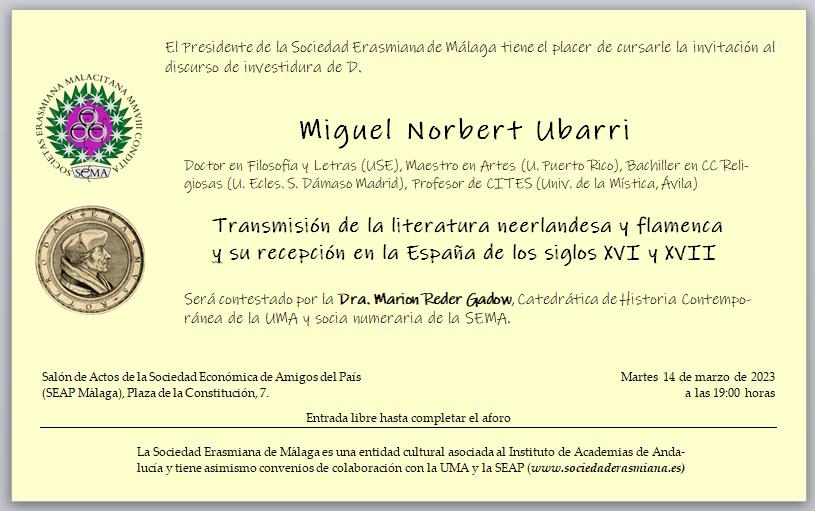 Discurso de ingreso en la SEMA de D. Miguel Norbert Ubarri, Doctor en Filosofía y Letras por la Universidad de Sevilla: Literatura Española del Siglo de Oro; Maestría en Artes: Literatura Comparada, Univ. de Puerto Rico; Bachiller en Artes: Filología española e inglesa, College of the Holy Cross, Bachiller en Ciencias Religiosas, Univ. a Distancia San Dámaso.
Contestación a cargo de la Dra. Dª Marion Reder Gadow, catedrática de Historia Moderna de la UMA y socia de número de la SEMA.
Martes, 14 de marzo de 2023..
Salón de Actos de la Sociedad Económica de Amigos del País (SEAP) de Málaga.